4, Eleftheriou Venizelou Avenue & 2, Kriezotou Street
106 71 Syntagma Square, Athens
View the Programme
Explore the conference agenda and itinerary of experiential tours and events.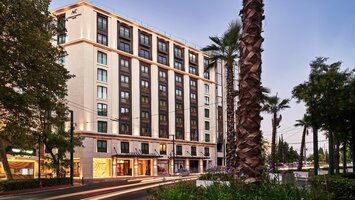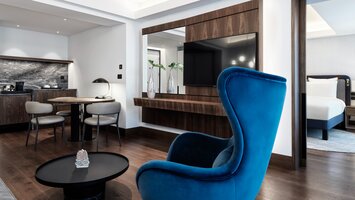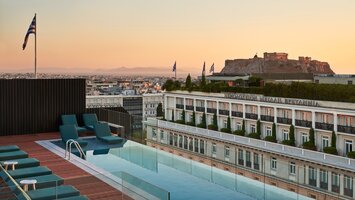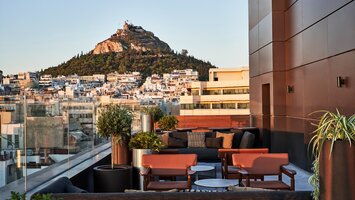 Room Type:
Superior room at the daily rate of €320,00 single / €340,00 double, inclusive of breakfast
Accommodation Tax: €4 per room / per night

Reservations Procedure
We have rooms reserved for delegates on a on first-come, first-served basis, until 19 May, 2022.
When booking, please mention "ART FOR TOMORROW" during the booking procedure.
Each guest will be responsible for covering the accommodation cost, tax & other extra expenses.

Reservations Contact Information
Phone # : +30 214 444 2000
Email : HB3X8-RE@accor.com

Cancellation and Guarantee Policy
Room reservations may be cancelled without penalty 72 hours prior to arrival day. If you cancel your room less than 72 hours before your stay (and for no-shows), 100% cancellation fees will apply

Guests will be kindly asked to provide credit card details to secure your reservation.
AEGEAN, member of Star Alliance and Greece's largest Airline is a full service, premium quality, short and medium haul services.
AEGEAN is consistently one of the most successful airlines in Europe and is constantly voted by the passengers among the best in terms of service and comfort.
AEGEAN has been announced as the Best Regional Airline in Europe for 10th consecutive year and 11th time in the last 12 years. Moreover, AEGEAN was named 3rd Best Regional Airline in the World, was ranked 10th in Europe for its cabin crew, was amongst the World's Top 100 Airlines for 2021 (36th).
In line with this, 2022 timetable includes a network of 160 destinations, 31 domestic and 129 international in 44 countries. The flights are performed with one of the youngest fleets in Europe.
Find out more about Aegean here.